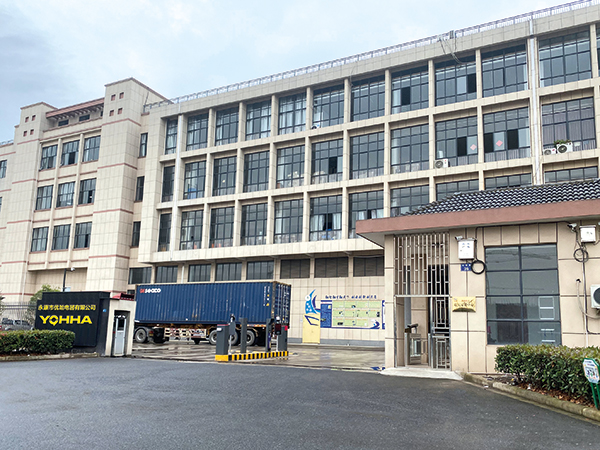 Yongkang Youha Electric Co., Ltd.
The company was founded in 2013, is located in Yongkang, the hardware capital City of China in Zhejiang Province.
It is a modern electric wheelchair and mobility scooter R&D and manufacturing enterprise.The company has a strong foreign trade network sales team, complete coverage of the domestic sales network, products successfully entered into the Europe, North America, South America, Middle East, Africa and other regions.
Adhering to the purpose of developing the aging industry and positioning to become a world-class wheelchair enterprise, the company continues to increase investment in research and development, design, and enlarge the products range.
By implementing the Pharmaceutical industry standards of the People's Republic of China (YY/T0287-2017/ISO13485:2016), the company obtained "Medical Device Production License", "Medical Device Registration Certificate", "EU CE Certification", "Enterprise Management System Certification", various "patent of utlilty model", "Appearance Patent", "Invention Patent" and insurance company product quality underwriting, etc., The company have steadily increased performance in the industry, and won the title of Zhejiang Province Science and Technology Enterprise.
In 2021, Yongkang Health and Medical Device Industry Research Institute was established jointly with the Yongkang Municipal People's Government, the School of Mechanical and Automatic Control of Zhejiang Sci-tech University, the School of Cyberspace Security of Hangzhou Dianzi University, the School of Automation and Electrical Engineering of Zhejiang University of Science and Technology, and Zhejiang Youyi Medical Technology Co., Ltd. The research institute focuses on giving full play to its respective advantages in the fields of active health, medical devices, and intelligent elderly care, and carries out scientific research and industry-university-research cooperation. Based on project cooperation, it promotes the application demonstration and promotion of project results, and provides technical support for the development of the city's health and medical device industry.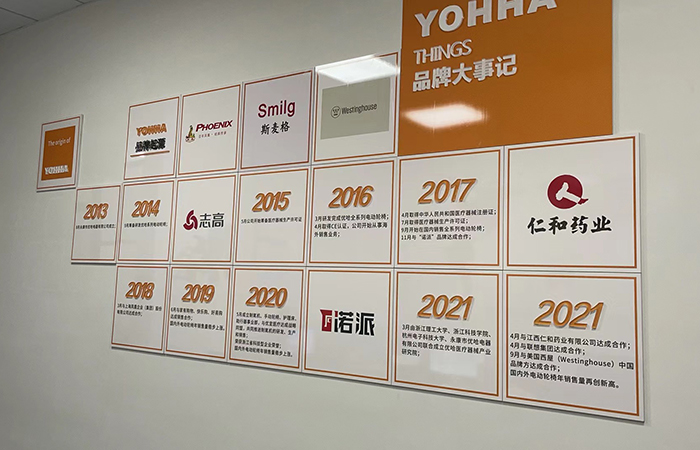 2021-Present:
In March, Yongkang Health and Medical Device Industry Research Institute was jointly established by Zhejiang Sci-Tech University, Zhejiang University of Science and Technology, Hangzhou Dianzi University and Yongkang Youha Electric Appliance Co., Ltd.
In April, reached cooperation with Jiangxi Renhe Pharmaceutical Co., Ltd. and with Lenovo Group;
In September, we reached cooperation with "Westinghouse"brand.
Annual sales of electric wheelchairs at home and abroad hit a new high.
In 2020:
In May, we set up new departments for the oxygen generator, manual wheelchair, nursing bed and walker Division, and reached a strategic alliance with Yongkang Youyi Medical Co., Ltd. to jointly promote the research and development, production and sales of oxygen generator.
Obtained Zhejiang Provincial Science and Technology Enterprise honor;
In 2019:
In June, reached sales cooperation with 3 famous domestic TV shopping which are Jiayu Shopping, Happy Shopping and Haoyi Shopping;
Annual sales of electric wheelchairs at home and abroad rose steadily.
In 2018:
In March reached cooperation with Shanghai Phoenix Enterprise (Group) Co.,  Ltd.
In 2017:
Obtained the Registration Certificate of Medical Devices of the People's Republic of China in April;
Obtained the Medical Device Production License in July;
In September, it began to sell a full range of electric wheelchairs in China.
In November reached cooperation with "Noopai" brand;
In 2016:
In March, the whole series of YOHHA electric wheelchairs were developed.
In April, CE certification was obtained, overseas sales business began.
In 2015:
In May, the company began to prepare for the production license of medical devices.
2013-2014:
In August, Yongkang Youha Electric Appliance Co., Ltd. was established;
In September, prepared to develop YOHHA series electric wheelchairs;